Art and Culture in Frankfurt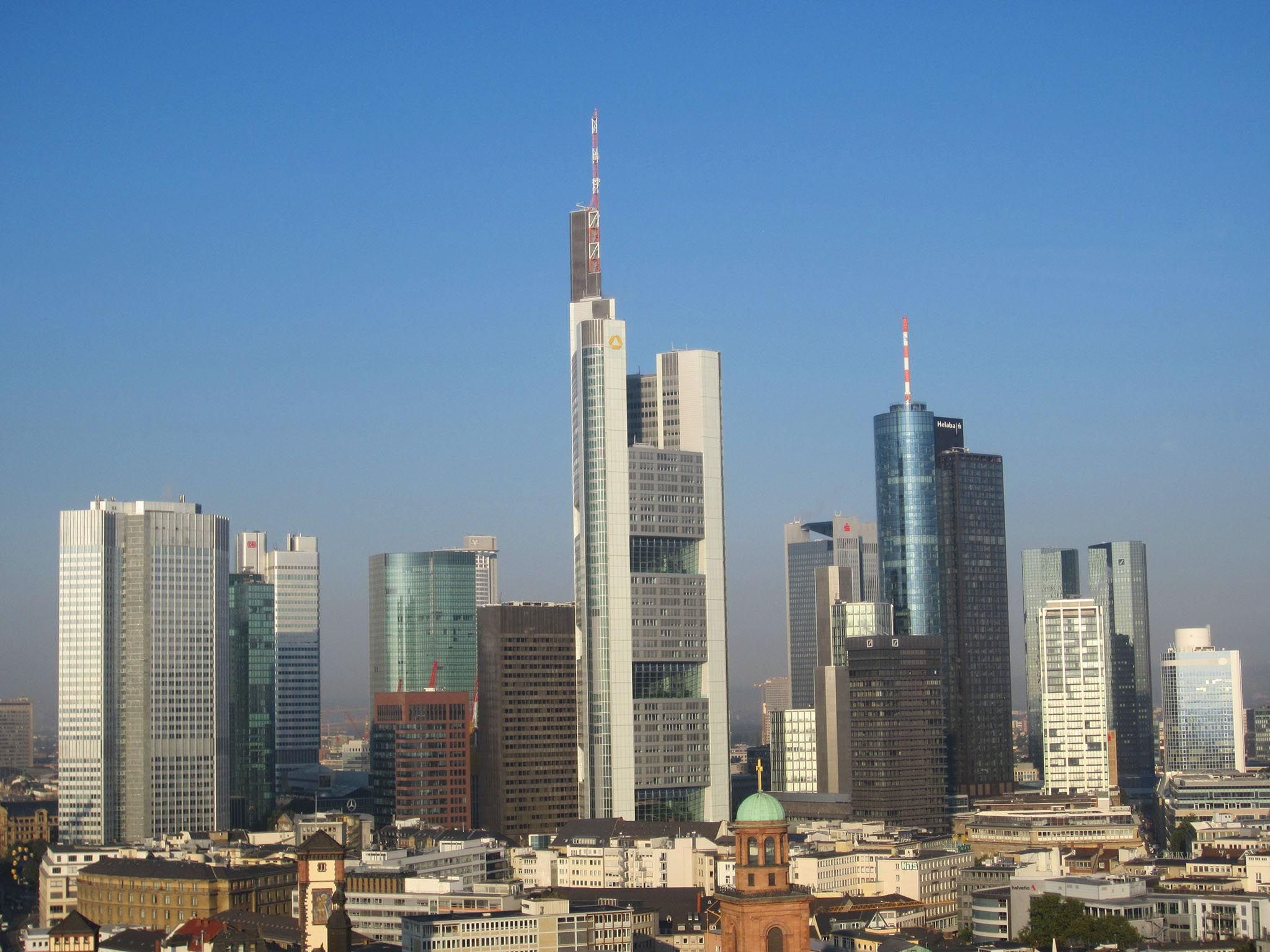 MUSEUM EMBANKMENT FRANKFURT
The MUSEUM EMBANKMENT FRANKFURT is yet more proof that Frankfurt can keep up with international metropolises. The promenade along the river Main is not only the green center of the city. It also unites a huge number of museums in Frankfurt with worldwide reputation and recognition. The most important museums in Frankfurt are the Städel Museum and the SCHIRN KUNSTHALLE FRANKFURT, whose exhibitions "Botticelli" and "Edvard Munch - The Modern Eye" gained the attention of international visitors and press in recent years. Apart from this, around 25 other exhibition venues coin the cultural landscape of Frankfurt: art, architecture, history, nature & technology... The topics are diverse. And their presentations are especially interesting. As an example, the building of the German Museum of Architecture is, in itself, an architecural highlight.
The MUSEUM EMBANKMENT FRANKFURT is located nearby the Westin Grand Frankfurt. You can reach all interesting and important museums in Frankfurt by simply walking along the Main promenade.
SCHIRN Kunsthalle
Edvard Munch, Jeff Koons, Yoko Ono - to name just a few of the talented artists whose works were recently shown in the SCHIRN KUNSTHALLE FRANKFURT.

The numerous solo exhibitions present exciting topics with unique conciseness. The SCHIRN KUNSTHALLE FRANKFURT became one of the most prestigious exhibition centers in Europe. However, it is more than just a museum, it is a place of cultural discussion.

Römerberg, 60311 Frankfurt am Main

Opening Hours:
Tu, Fr - Su 10 am - 7 pm, Wednesdays and Thursdays 10 am - 10 pm (no guarantee)
Städel Museum
The Städel Museum collection offers an impressive diversity of epochs and artists: from Old Masters to Classic Modernism to contemporary art - from Rembrandt to Klee to Richter.

Hardly any other museums in the world unite 700 years of art history in one building. Apart from the permanent exhibition, internationally renowned special exhibitions concentrate on particular topics or artists.
Schaumainkai 63, 60596 Frankfurt am Main

Opening Hours:
Di, Fr-Su 10 am - 6 pm, We, Th 10 am - 9 pm, Closed on Mondays, (no guarantee)
Liebieghaus Sculpture Collection
Discover masterpieces around Myrons "Frankfurt Athena" in the Liebieghaus Sculpture Collection: The Villa Liebieg was the private residence of the textile factory owner Baron Heinrich von Liebieg until 1907. Surrounded by a beautiful garden, the Villa is a true jewel of Frankfurt.

Inside, the museum houses a unique sculpture collection, which presents the development of the sculpture over 5,000 years.
Schaumainkai 71, 60596 Frankfurt am Main

Opening Hours:
Tu, Fr-Su 10 am - 6 pm
We + Th 10 am - 9 pm
Closed on Mondays (no guarantee)
MMK Museum for Modern Art
The Museum für Moderne Kunst was built by the Viennese architect Hans Hollein - and is one of the most impressive museum buildings of postmodernism.

A collection of more than 4,500 pieces from European and American art from the 1960s to international contemporary art await the visitor.
Domstrasse 10, 60311 Frankfurt am Main

Opening Hours:
Tu, Th-Su 10 am - 6 pm
Wednesdays 10 am - 8 pm
Closed on Mondays, (no guarantee)